WORK WITH US.

Career opportunities with AS Colour.
CASUAL RETAIL ASSISTANTS – BONDI JUNCTION, NSW
Do you want to be part of the successful AS Colour Bondi Junction team? We're looking for unreal people to join the crew!
Skills and Experience
Previous experience in retail is ideal, however if you're enthusiastic, hardworking and a fast learner you may already have what it takes.

We have a close-knit crew of retail staff so you'll have to work well with a team and have good time management.

Ideally, you'd have a well-developed sense of your own style; self-confidence without arrogance and a genuine love for selling high quality basic apparel.

Be a fan of the brand and enjoy delivering a fantastic retail experience.
Responsibilities
Being service focused to ensure the needs of our customers are met.

Keeping the store looking good, showcasing our product in a safe and enjoyable environment.

Be a brand ambassador and enjoy

being part of a slick operation while having fun.
Excellent benefits including:
Being part of an international growing company.

Competitive sector salary.

Quarterly clothing allowance so you can wear our gear.

Positive work environment.

Focused on internal promotions.

Ethical and sustainable business practices.
Want to join our team? Send your CV and Cover Letter to bondijunction@com.au now!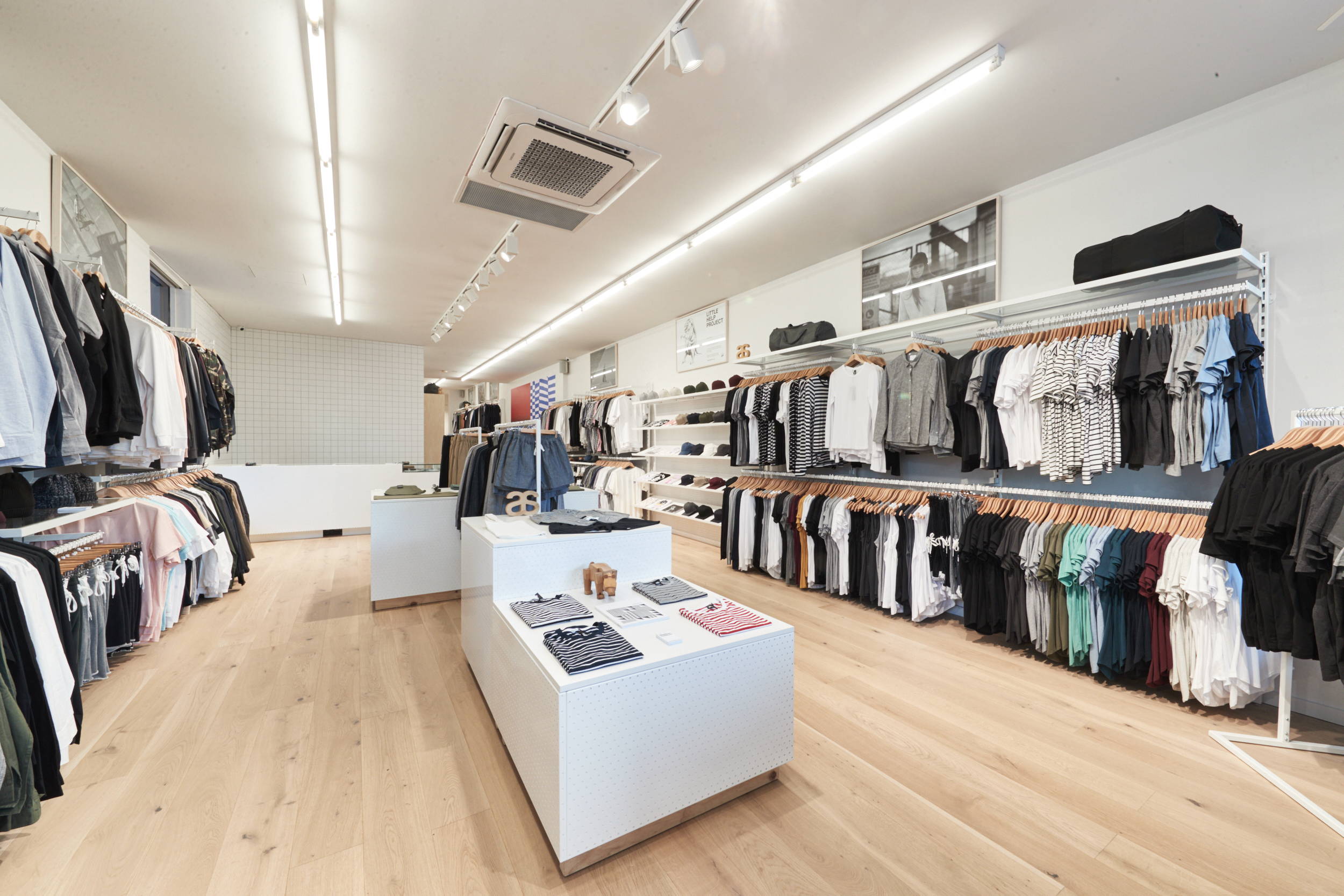 ---
SALES REPRESENTATIVE – MELBOURNE BASED
With the growth and success of our Australian business, we are looking to expand our sales team with the addition of a Sales Representative role. Working closely with our National Sales Manager this position will focus on growing the wholesale business, building strong relationships & increasing sales with new and existing B2B customers. It will be a great opportunity if you love sales, able to create strong relationships, want to be an industry leader and have fantastic people around you. This role will be based from our Melbourne office in Truganina and will include frequent travel across AU.
What you will do:
Obtain market share by driving sales from new and existing B2B accounts.

Educate customers on how to sell AS Colour. Includes but not limited to the people, the culture, the durability and printability of the garments, social responsibility, ethical standards, price point to quality ratio and brand.

Visit and service new and existing B2B customers.

Collating customer feedback, market trends, product requests, won/lost deals, leads and marketing ideas into a monthly report and reporting into Head of Sales.

Efficient use of Hubspot including adding meeting notes to business profile and use of CRM calendar.

Find and convert leads and new business opportunities for the growth of the brand.

Plan efficient sales trips and book appointments with B2B customers.

Host B2B client tours at Truganina warehouse, showroom & office.

Co-host print/embroidery nights with B2B customers and ASC retail stores.

Maximise representation and utilise full sales potential by identifying, organizing & setting up showrooms for our B2B customers.

Commandeer prime showroom real estate with samples and point of sale.
We want to work with someone who has:
Strong ability to build and maintain relationships with a wide range of personalities.

A high sales focused mentality and a mindset to increase revenue and profitability for the business.

Self-confidence, a go-getter attitude, excellent communication and presentation skills.

Ability to quote effectively, negotiate and close deals.

Achieve or exceed targets and KPI's.

Proven prospecting skills to find and convert leads.

Apparel resale industry experience and/or knowledge; retail, streetwear, garment printing, embroidery, promotional, merchandise, workwear and uniform.

Can work autonomously, in a team environment as well as take direction.

Ability to recognise different business models, approach and adapt sales techniques relevant to each business.

A good understanding of the promotional and decoration resale apparel industry.
Excellent benefits Including:
Being part of an international growing company.

Competitive sector salary.

Positive work environment.

Focused on internal promotions.

Ethical and sustainable business practices.
If you want to be part of the growing AS Colour team, send your CV and cover letter to jobs@ascolour.com.au